Star Ratings of Millionaire Date:
Millionairedate.org

- Reviewed by

Editor

- Rating:

4.2

/

5

Chance of getting a date

Protect privacy

Features

Customer service

Value for money

Millionaire Date Review
Founded on:2010
Company :Successful Match Inc
Area served:USA,Canada,Australia,United Kingdom
Headquarters:Ontario, Canada
Membership fee
:
1 month - $60
3 months - $120
6 months - $180
Paymen method: Credit card, charge card, check card, debit card, PayPal, bank check or money order by postal mail
Members: 2,100,000 +
Customer service: 7X24 online service
Site Statistics:
Age:
| | | | | | |
| --- | --- | --- | --- | --- | --- |
| 18 - 25 | 25 - 35 | 35 - 45 | 45 - 55 | 55 - 65 | 65 + |
| 37.20 % | 24.22 % | 10.29 % | 1.22 % | 5.05 % | 22.01 % |
Gender:
| | | |
| --- | --- | --- |
| Woman | Man | Couple |
| 51.9 % | 48.1 % | % |
Devices:
| | | | | | | | | | |
| --- | --- | --- | --- | --- | --- | --- | --- | --- | --- |
| Desktop browser | android | blackberry | ipad | iphone | ipod | n3ds | ps3 | psp | wap |
| 55.75% | 16.29% | 3.71% | 7.33% | 16.10% | 0.17% | 0.00% | 0.02% | 0.00% | 0.63% |
Millionaire Date, run by our No.1 choice millionaire dating site millionairematch.com, is an excellent dating website for the wealthy executive that simply doesn't have time to waste with incompatible matches. This is a well-organized site with lots of great features and tools.
Registration
The best dating sites can gather a lot of information about you with the minimal amount of effort, and if that's a partial litmus test of how user friendly a site is then Millionaire date passes with flying colors. It's not the shortest sign up process you'll ever come across on a dating website, but it's user friendly and not overly long.
The first step is to provide basic information such as choosing a user name, creating a password, indicating your age, your income, and your ethnicity, and also indicating if you're looking for a man or a woman. You'll then be asked to add a photo of yourself, to provide a brief description of yourself, and to provide a brief description of the match you're looking for. After that it's up to you how much or how little information you want to provide.
Top Features:
Free membership Read blogs and post comments Millionaire certification 24/7 customer Post questions to matches and others Add up to 27 photos Showcase your luxury Access to extensive search options
Extra Features for Those with Gold Membership
Access to live Filter settings for emails and winks Read receipts for emails Prioritized listing in searches Ability to upload and maintain private albums Receive priority customer care Personalized services through private account manager Get highlighted as a featured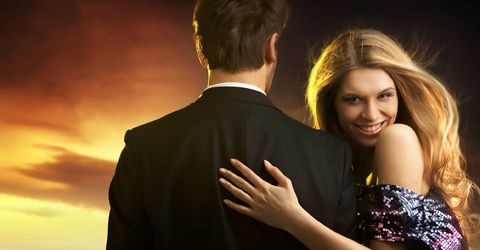 Gold Membership
You might think a dating site for millionaires would be more expensive than other dating sites but that's not really the case – at least it isn't on Millionairedate.org. Not only are membership fees quite reasonable, but free members actually have access to quite a few features of the site. You can upload photos, reply to emails and instant messages, and of course search through member profiles. However, if you want to be able to initiate contact, you will have to sign up for a paid membership. Here's a breakdown of the membership fees:
·1 month $70
·3 months $45 per month (1 payment of $135)
·6 months $35 per month (1 payment of $210)
They give you several different payment options to choose from including credit card, PayPal, bank check, or money order.
Security and Privacy
The website offers you complete privacy to browse through profiles anonymously. Paid members can also have private albums, and you have the ability to block members you do not want to communicate with. You can show off your assets on the website through the luxury showcase feature. You can also be certified as a millionaire to prove that you are who you claim to be. The screening process of the website is very rigorous;, therefore, only very highly quality profiles come through. You can be assured that your privacy is maintained, and that the website has very few – if any, fake, bogus profiles or money diggers.
Editor's review:
This is one of the most well organized, user friendly dating sites you'll find anywhere online. It's got all of the features you'll find on other major dating sites, it includes great testimonials, and it makes signing u a simple process. Best of all it has over 2 million members – with an extensive database like that you have a great chance of finding the right match.
The dashboard is perfectly designed with all of your communication options listed down the left side, and simple navigation buttons located along the top of every page. Upgrading to a Gold membership is easy, but it's never pushed on you – the decision to upgrade is entirely up to you with no pressure at all. There's a reason this site has been endorsed by some of the major US news organizations – it's one of the best millionaire dating websites around.
To learn more about this exclusive dating site for the millionaire singles,click to find out yourself.